With this model we demonstrate the combination of the DeCodingSpaces synthesis and analysis components in order to link them with a basic urban dynamics simulation. The definition creates a synthetic settlement and simulates the distribution of population and workplaces over time. The results from this simulation control the development of the individual blocks including the generation of pacelling patterns and the placing of buildings of various typologies.
The model was first introduced at the seminar "Applied System Dynamics for Urban Modeling and Simulation" of the Professorship for Computational Architecture at the Bauhaus-University Weimar, 2018. It is based on the models described in the article Urban Simulation with Grasshopper for Rhino3D.
Research Team: Reinhard Koenig (contact author), Martin Bielik, and Sven Schneider
Requirements
The Grasshopper files are created for Grasshopper (build 0.9.0076) with Rhino3D v.5. To open and run the models you need to instal the Anemone plugin (we used version 0.4), and the DeCodingSpaces-Toolbox (you need the version from 24.04.2018 or later).
Download
Grasshopper Definition Dynamic Urban Model
You may find updated versions of the script on the course website Urban Modeling and Simulation.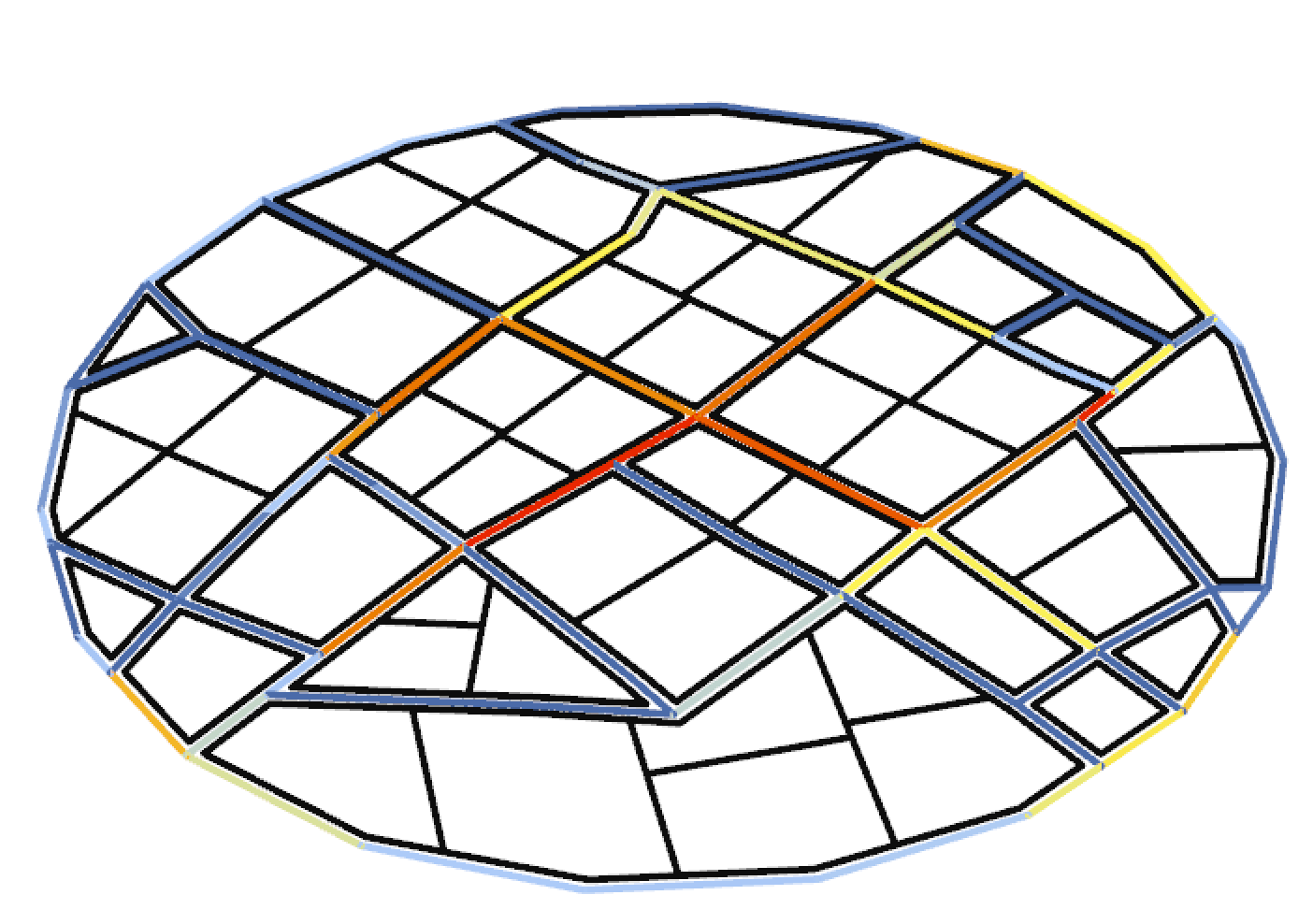 The animation shows how the simulation results are used as basis for the development of individual blocks.
The video demonstrates step by step the combination of the DeCodingSpaces synthesis and analysis components with the urban development simulation.