DeCodingSpaces workshop on network analysis based dynamic urban simulation in Grasshopper hosted by:
SimAUD 2018, Netherlands, TU Delft, 04.Jun 2018
After a general introduction to spatial analysis methods, you learn in this workshop how to use components from the DeCodingSpaces-Toolkit in Rhino/GH for the quantitative analysis of urban space. Based on these analyses we implement a basic urban development simulation for a case study city. The presented DeCodingSpaces-Toolbox for Grasshopper is a collection of analytical and generative components for algorithmic architectural and urban planning. The toolbox is free software released by the Computational Planning Group (CPlan). It integrates established urban analysis methods, extend them with new features and introduces new methods for the analysis and synthesis of urban morphology.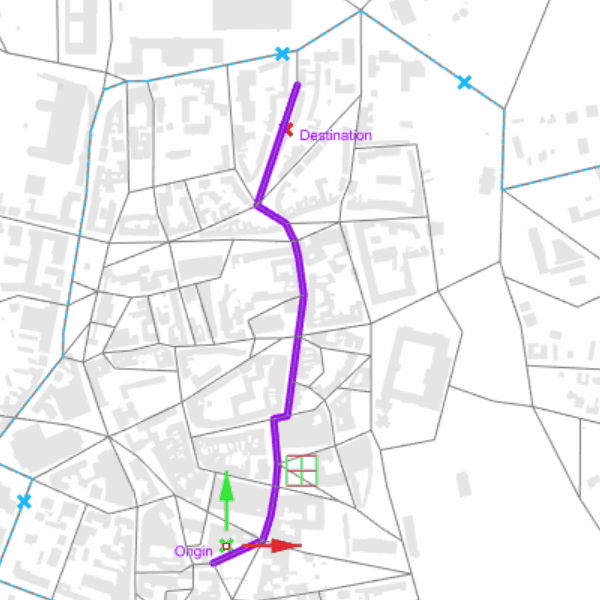 03| CITY GRAPH BUS EDGE WEIGHTING
Analysis Street Network
---